Spider Control in Vancouver
Experts In Spider Control

Get a quote from our experts for Spider Control in Vancouver
Qualified Pest Control Experts
Spider Control in Vancouver
Spider Trouble?
Did you know that a spider's web will stain your walls and the only solution is repainting all the walls? This is why you should always hire an expert. Our spiders control technicians are pros. Call us the first day you spot a spider in your home or business and let us do what we do best.
Spider Types
Spiders are eight-legged arthropods and they move fast! Indoor spiders are more nimble than outdoor spiders because of their instinct to scurry and hide when they sense danger. Hobo spiders, Black Widows and Recluse are some of the most common spiders, and bites are painful and poisonous. Even the non-poisonous species can cause great fear in humans because of their ghastly appearance, scary claws, and startling speed. Spider control is not easy, because they breed as quickly as they move.
Why DIY Methods Fail
DIY Pest control methods are tricky because there is no way of knowing for sure whether these pests are eliminated. Many people use DIY methods like aerosol sprays, brooms, and chalks as solutions for spiders. Most of these fail and are not permanent. When you try spider control on your own, you will not reach every nook and cranny of your home. This only creates the illusion of pest control. The best solution is to hire a pest control specialist like Phantom. We guarantee there will be no spiders left in your home or business.
The Spider Control Solution
We only use the latest proven methods for spider control. Our most popular spider control methods include traditional ways, like reducing the food supply, hand removal, web removal and other chemical techniques like vacuuming, chemical sprays, traps, and pesticides. All the pest control treatments will be applied in your absence for peace of mind to you and your loved ones.
Phantom Pest Control
With our spider control solution, you can get rid of any type of spider infestation on any scale. We will achieve this target by following our own proven methods. We offer affordable prices and guarantee our work. Our services are quick, easy, and manageable. The spider control services are just a call away. We are more than happy to answer any questions or concerns you may have. Call us today to discuss your the options.
About Phantom's Spider Control
Reliable Spider Control in Vancouver Mainland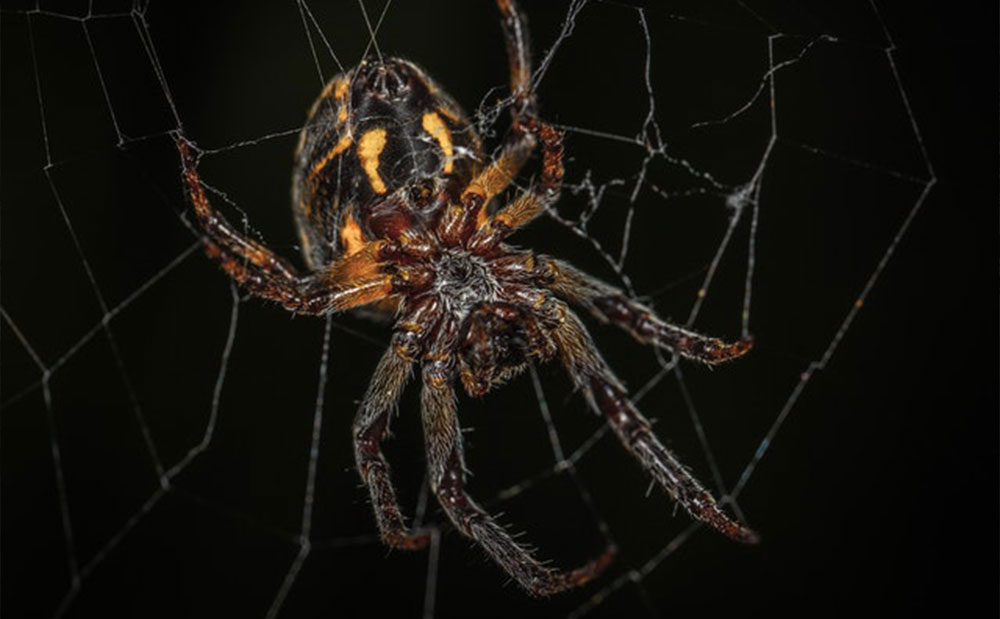 Our services are known to be quick, easy, and affordable. Our spider control services are just a call away. We are more than happy to help solve your problem and answer any questions you may have. Give us a call and we will be sure to provide you with the best spider exterminators in the business, sent directly to your door.
Our technicians will contact you to gain a better understanding of the degree of infestation. We offer several options for spider control. Our priority is delivering you a cost-effective and exceptional spider control service. We will inspect your home or business to find the root of the problem. There is no corner of your home or business that will be missed by our spider control specialists.
A Permanent Solution For Spiders
Phantom's spider extermination is effective and affordable. Our treatment methods are very versatile. The appointments with Phantom Pest Solutions are scheduled at your convenience. Our spider control solutions are entirely safe and we guarantee no one will be harmed during the process of extermination. Our talented specialists pay extra attention to keep our service friendly to your pets and children.
Aftercare Treatments
Our spider control methods incorporate the latest technologies and our technicians are the best in the business. If the infestation is excessive, we use multiple methods of spider control until the threat is completely eliminated. Our pest control experts will give you tips and advice on how to keep spiders away permanently and how to prevent any future spider infestations, before it becomes a serious problem.
Why Phantom Pest Solutions
Our spider control program has successfully eliminated spider habitats in countless homes and businesses, throughout Greater Vancouver and beyond. We have affordable spider control packages with costs varying, depending on the scale of infestation and the size of the dwelling. Some control methods can cost more than others, which is why our technicians give you a comprehensive evaluation before proceeding with any treatments. Spider solutions by Phantom are eco-friendly and human-friendly so your health is never compromised.
The biggest attractant for spiders in your home or business is food. Pests like flies, ants, bugs and other insects, attract spiders because of their carcasses, which is food to spiders. To prevent spiders from entering your home or business, you can follow some simple steps.
Do not stack up boxes or piles on the floor.
Seal the holes and crevices that serve as possible breeding sites for spiders.
Remove Clutter
Keep your facility free from other pests and insects.
These little tips will help you manage the spider population on your own. Spider control with Phantom is your best option if you want year-round protection from these annoying creatures. Call us now for an appointment, and never worry again about spiders.
Request an Estimate