Powerful Pest Control Treatments by Devoted Exterminators
Fully Qualified and Experienced Pest Control Experts in Vancouver
Providing Pest Control for Residential and Commercial Properties
Proper Inspection
Phantom Pest Control Vancouver will convoy a full property inspection prior to going ahead with the treatment procedures to determine the level of infestation.
eCo-Friendly Services
Phantom offers experienced professionals and eco-friendly methods of getting rid of pests in your house, office, workplace or restaurant.
Amazing Support
We offer amazing support for you to get rid of the pest threats you have. All you need to do is make one call to Phantom Vancouver pest control – and the rest would be taken care of.
Professional Pest Control Service
About Us
Hi! My name is Amirali (but you can call me Al), owner and operator of Phantom Pest Control in Vancouver, BC and I've been taking care of people's pest problems for over a decade now. I love problem-solving and have a passion for be-ridding people of their pest issues.
I started from the bottom, with what was supposed to be just a summer job, and made it all the way to corporate management of a household name pest control company. After 10 years I decided that quotas and sales agendas just weren't as satisfying as helping people one on one with their pest issues. That is when Phantom Pest Control was born.
I believe in no-pressure sales, giving quality services, providing a safe work environment for myself, my clients and my team. All while offering a variety of solutions that fit your needs.
Say goodbye to pests, and hello to a tranquil – unshared space.

In a world where Vancouver pest control was viewed as something to be done by the owners of the building itself, the emergence of Phantom pest control services was a Godsend. In a simple formula; we are experienced, renowned and affordable. The growth of Phantom pest management solutions is rapid – and the increasing number of satisfied clients who eliminated their pest threats with our help offers several testimonials to it. The ultimate exterminator services offered by Phantom pest management agency, ranging from carpenter ants control, cockroaches to bird and rat control solutions.
Vancouver, pest control industry, has not seen as an efficient pest control solution as Phantom – for, in a scale of one to ten, we are somewhere near fifteen in fulfilling your exact pest management requirements, applying the most eco-friendly treatments and bringing the most successful results.
Reliable Pest Control Service in Vancouver Lower Mainland
Expert Pest Control Services
Being pest management service providers is simple, but being experts of it is quite hard. Phantom Pest Control Vancouver BC is taken to another level with the proven methods used by Phantom pest control solutions.
Techniques of Innovation :
Sanitation and Bio Hazard Removal
Steam and Dust Treatments
These are way better than traditionally used pesticides. Our pest control solution experts first inspect, then plan and finally implement their Vancouver pest control strategies.
Call For An Estimate 604-771-0404
Our Very Unique Features
Professional Training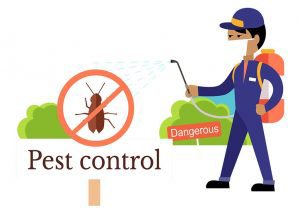 Phantom Pest Solutions provides trusted services that are renowned to be the most innovative in the Vancouver pest control market. Our mission is to discover the root of the issue before providing any services. In order to do so, a pest control technician will consider the density of the infestation and find the most efficient way to diminish the threat. We understand that pests are part of a healthy ecosystem. Therefore, we apply treatments accordingly and provide exclusion plans that will keep pests away from your facility without disrupting the balance of the ecosystem.
Phantom Pest Solution follows a simple yet effective strategy to control and manage pests. We provide treatments for pests such as carpenter ants, flies, rats, and much more.
Healthy and safe pest control services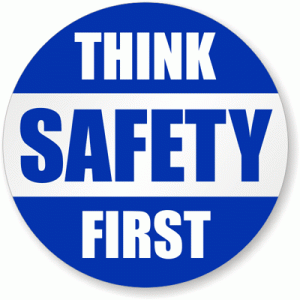 Safety is our first and foremost priority. We take the health and wellness of individuals as well as their family, pets, and vegetation very seriously. The use of pesticides and harsh chemicals is reduced intentionally to bring our clients a safe pest management experience. With Phantom Pest Solutions' expert services, you can guarantee a secure pest control solution which is miles out of harm's way. Some services may take up to a few hours to complete the pest management process, during which humans and pets need to stay out of the building. Feel free to contact us if you have any questions about our safety measures.
Our Strategies
Bed bug treatments, carpenter ants' treatments, fly control, rats control Vancouver and much more are all very easy with Phantom pest control services. We have a very simple yet effective strategy to follow each time a pest management project is handed over.
We are just one call away! With a call-back guarantee, we would get back to your as soon as possible with the best Vancouver pest control team to offer.
Assessment
After speaking to our clients about the pest infestations they may be facing, we will offer possible solutions that are best suitable for each situation.
Pest Control Solution
Upon careful inspection of each facility, we will inform our clients on every possible hiding, breeding, and entry point of the pests. We will communicate the safety precautions needed to be taken and follow by performing an initial pest control treatment.
Aftercare
The first visit often sweeps off as many targeted pests as possible, however we do not stop our services until the problem is completely resolved. Phantom Pest Solutions is focused on getting rid of your pest threats. If the facility is heavily occupied by pests, we would need to intensify our services and pay as many visits as it takes to get rid of the pests entirely.