Residential Pest Control in Vancouver, BC
Effective, Safe & Fast Elimination of Pests for Your Home

Contact Us Today for Complete Residential Pest Removal
Affordable Pest Removal Services
Residential Pest Control Removal in Vancouver, BC
Residential Pest Removal Services at Affordable Prices
The harm a few pests can do to a well-constructed, cozy house is alarming. Pests have unique ways of entering, breeding and roaming around in your place. Most pest management agencies overlook the biology of pests – and try to eliminate the pest threats off just by spraying a bottle full of pesticides. This can be harmful to both you and your property. Call Phantom Pest Control Vancouver today to ensure that the eradication of pests from your home and work place is completed quickly and efficiently.
Steps of Our Pest Control Services
We provide excellent solutions for your home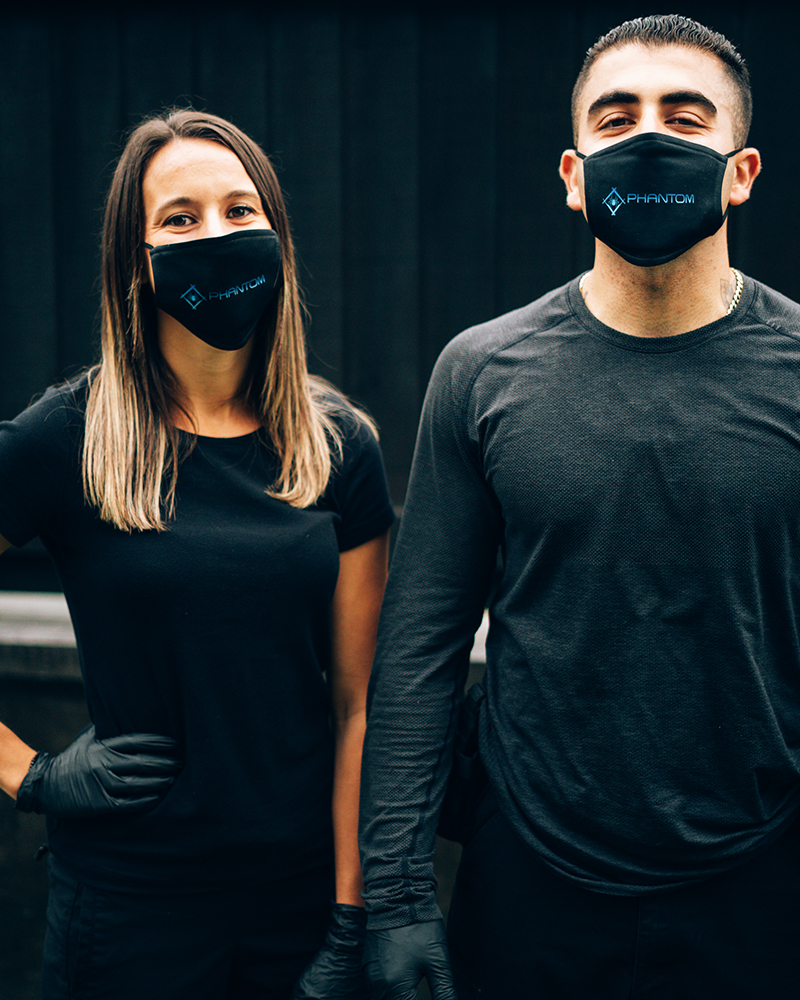 Once the simple phone call is made, we pay a visit to your residence and examine your premises. By examining, we do not mean glancing around your furniture and floor. Phantom pest Solutions services are much more than that. We scrutinize the pest pressure points in every niche, crevice, crack and hole. Our thorough inspections will diminish the existence of pests from your residence.
Upon deep inspection, our pest management would definitely identify which pests in which hidden corners have been troubling you. Our expert technicians will detect the scale, place and density of the infestations. Phantom Pest Solutions utilizes the latest technological equipment to detect pests in the house.
Why we do not start the pest control procedures in the very first visit is because pest management involves a lot of cleansing, cleaning and treating. We schedule a time convenient for you, and once the appointment is scheduled – the best pest control services are just minutes away.
A pest control solution needs to be performed in the absence of humans and pets. Chemicals, heat treatments and fumigation treatments can sometimes be unsafe for humans. Just as much as we try to use human-friendly methods of pest management, we also pay extra care to keep you safe. Phantom Pest Solutions takes up to a few hours to complete the pest management process, during which humans and pets need to stay out of the building.
We revisit to check whether the threat is completely eliminated. If the pest threats have entirely gone, we consider the job done. If they have not, we take the measures needed to complete the procedure.
Our Pest Management Plans
Your residence could be infested by termites, flies, rodents, carpenter ants, bed bugs, pigeons, roaches or other such annoying creatures. Based on the stage of pest population – the pest control plans in Phantom do change. You can inform us about your need to modify the pest management packages we have.
Minimal Treatment – This method is mainly used for smaller houses and smaller pest infestations. This type of treatment plan only requires Phantom to visit 1-3 times, before the issue is resolved.
Monthly – Monthly pest control services by Phantom are your best pick if you are dealing with a large scale pest infestation. As an example – if bed bugs invade all the beds in your house, you would need a monthly pest management treatment with Phantom.
Quarterly – This is more of a preventive measure than extermination. When Phantom Pest Solutions performs quarterly pest control services, trained pest specialists would come over, inspect, treat and pest-proof your house and garden every three months.
Request an Estimate
Why Choose Phantom Pest Solutions?
Amongst the hundreds of pest management agencies that have risen due to the increasing pest population in Vancouver, Phantom Pest Solutions is the pest control solution where quality meets affordability. Our technicians know what they are doing. To ensure the quality of our pest management service, we have an in-built training program that keeps our technicians continuously training and educated. Phantom Pest Solution is trusted, experienced and affordable. Price rates vary according to the size and scale of infestation, type of pest and the pest management method we use to eliminate them.
Pests can make a pleasant house unlivable. They carry harmful bacteria and diseases and make your home unsanitary and stinky. Bed bugs, flies and ants can bite you – which leads to skin irritations and mental unrest. You can now benefit from the best pest control services by Phantom Pest Solutions. Just give one call, and we would be more than happy to assist you in solving your pest problem. We have well-trained pest exterminators, from where any issues you have about pests can be removed. Making an appointment, applying pest management treatments, pest exclusion services and aftercare would all be very easy with Phantom.