Professional & Eco-Friendly Vancouver Pest Control
WE DON'T DO IT UNTIL WE GET IT RIGHT. WE DO IT RIGHT FROM THE START
Licensed, insured, certified, Local-based and Eco-Friendly Pest Control Exterminators.
Committed to supplying the first-class service to each client.
CALL NOW 604-771-0404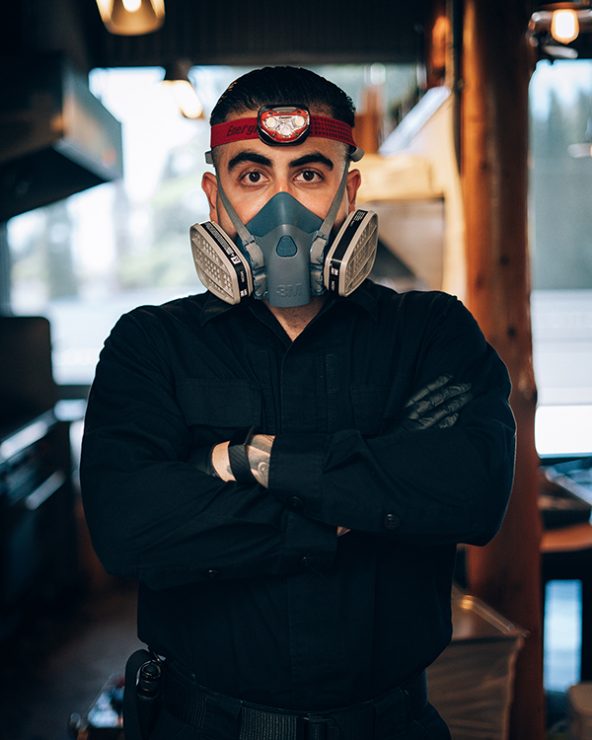 Residential & Commercial Pest Management Services
Say Goodbye To Pests
Phantom Pest Control is not your average pest control company. We like to go above and beyond for our clients by providing expert service, unbeatable and affordable prices, as well as quick local coverage. We are a company that focuses on delivering long-lasting and successful pest control services. From bed bugs treatment and carpenter ants to rodents and birds we are the common enemy to all the pests that pester you.
Our team of trained professionals utilizes the latest technology and methods in addition to being an eco-friendly pest control solutions company. We appreciate that your time is valuable. Thus during our pest control procedures, it is our goal to be as minimally invasive as possible, allowing you to return to your home and continue with your day-to-day routines as soon as possible. Phantom Pest Control is your ideal partner in eradicating any and all types of pests from your home, workplace, or business area.
Call Now For a Quote
Ranked as One of The Best Options For Pest Control In Vancouver by "The Best Vancouver"
Our pest control services can take care of your issue effectively and efficiently. Phantom Pest Control goes the extra mile for our clients and stands out for its integrity, affordability and expertise. Our technicians drive unmarked, white and black vehicles to maintain an inconspicuous presence. We are trained to take the time to diagnose and solve your pest issues.
We Stand Out as the Best Pest Control Company
Rodent Control
Rodents cause a great deal of distress and bring with them a variety of unpleasant characteristics. Due to the high level of rodent activity that is occurring in the Vancouver area, we at Phantom Pest Control Solutions have developed and had great success rates with our highly advanced rodent eradication programs and procedures.
Carpenter Ants Control
Although Carpenter ants may be small, their damage and presence is large. It is important to deal with this problem as soon as possible. These pests can be the cause of structural damage to your facility, as they have a long life span, and are proactive in re-building their nests. We at Phantom Pest Control Services in Vancouver are here to help.
Bed Bugs Control
Don't let bed bugs keep you up at night. We know how important it is for you to get a good night's rest. Not only are bed bugs extremely unsettling, they are also great hitchhikers and can be easily carried from one location to another. It is very important to actively combat this problem as they multiple at a rapid pace.
Fly Control
Flies are one of the most difficult pests to deal with as they are very mobile. They also carry with them an array of harmful bacteria. Unfortunately, as they have the ability to land on any surface they are capable of bringing anything they pick up to your food supplies.

Phantom Pest Control Vancouver
Phantom Pest Control is a licensed, insured, certified and local pest control company with 10 years experience in pest management. We are committed to supplying first class service to all of our clients, and it is our mission to maintain this level of high quality service at all times.
We are a pest control company that you can trust and rely on. We pride ourselves on delivering first class customer service that is thorough, friendly and reliable. We understand how daunting a pest control issue may be for you, your family, and your business, and for that reason our vehicles and uniforms will be unmarked.
Get an Estimate